Blog
Looking for a reliable pressure washer supplier in Orange County? PSi is proud to supply the southland with reliable products, accessories and detergent from LANDA and other brands.
Watch our latest video. It's with your two minutes.
If you are serious about being mobile, a towable hot water pressure washer from PSi is the number one piece of equipment you need. PSi serves many mobile businesses with their industrial cleaning equipment. Karcher's Tule Series HDS 3.5/40 GE MT offers the maneuverability for almost any job site.
The trailer includes a Honda engine, 8 gallon diesel fuel tank–everything you need for your mobile pressure washing needs.
Visit PSi today, or call for a demonstration at your business. We sell the best and fix the rest! 800.757.5222 or 714.895.6694. Don't forget to pick-up some detergent while you're here.
KAR_Tule_HDS_35-40_Trailer_ProductSheet_0917_web
From PSi, your gum removal resource
Stick, wad, piece, gob. No matter how it might start, gum often ends up being a real mess, dotting sidewalks and stuck under tables and chairs. The cities of Portland, San Luis Obispo, and Seattle each have walls where people can contribute their used gum. These gum walls serve as tourist attractions and sticky tributes to this messy confection. This is really weird when you consider that chewing gum is the second most common form of litter (cigarette butts are number one at 1.7 billion pounds a year according to the National Institute of Health). Cities spend millions on gum removal.
Chewing Gum is Not Going Away …
The "Functional Chewing Gum" market is expected to maintain an average annual growth rate of 4.93% from $2.51 billion in 2013 to $2.9 billion in 2016. The analysts believe that in the next few years, the functional chewing gum market size will be further expanded and that by 2021 the market size of functional chewing gum will reach $3.5 billion.
… Unless You Remove It
If you haven't already, it's time to invest in a practical machine for removing this offensive treat. Cities, schools, arenas, stadiums and all property managers should equip their maintenance departments with ways to remove this sticky menace that turns into black raised bumps on sidewalks and ingrains itself in carpet. All of PSi's hot water pressure washers do a great job of gum removal. Most plant managers of schools, hotels, food courts and such, use a machine designated for gum removal to avoid water runoff and noise during classes or busy foot traffic.
PSi – Your Solution for Gum Removal Equipment
PSi has two appliances that can help remove gum from concrete, asphalt, and carpet.
The first is the Gum Wand (MSRP $2295). It is completely portable (no hoses or cords) and uses an environmentally-friendly solution to breakdown and remove gum. It comes with a hard and soft brush to accommodate the most stubborn gum wads.Gumwand price sheet
Karcher makes a model devoted to gum removal called the SG1 C BP Gum Remover ($3060). It has a backpack power source and uses heat and a natural-based solution to break down the gum. Watch this video for more information. KAR_SG1_InfoSheet
Gum Removal Now
Call PSi today and avoid getting gummed up in a messy situation. Keep your facility clean and impressive to all visitors. 1-800-757-5222 or 714-895-6694. www.PSiProducts.com
PSi Carries the Largest Selection of Industrial Cleaning Equipment
in Los Angeles and Orange County
Sources:
https://www.theatlantic.com/business/archive/2014/12/chew-on-this-what-gum-has-cost-society-in-its-5000-year-history/383452/
http://www.einnews.com/pr_news/394714564/functional-chewing-gum-2017-global-market-to-reach-us-3500-million-and-growing-at-a-aagr-of-4-93-by-2021
http://www.ncbi.nlm.nih.gov/pmc/articles/PMC2697937/
You know us as LANDA, Mi-T-M, Cuda, GE, or one of the other fine brands we carry. But at PSi, it's the people who make the difference. Since 1980 we've been dedicated to helping you clean the best you can.
Here's a video montage of some of the faces of the people you rely on regularly.
Combine a 1969 pickup, an experienced mechanic, and a shoestring budget and what do you get? The start of a family-owned and operated company that is now in its fourth decade of customer service.
Dana and Mike Whitney started PSi in 1980, in their garage with the three main ingredients listed above. They also had two children to care for. Was it a risk? Absolutely! Was it worth it? Absolutely!
How PSi Began
College sweethearts from Oklahoma State University, the couple moved to California after living in Illinois where Mike ran the food services for a university. They had visited the Golden State on vacation and fell in love with Southern California.
The original goal was to purchase a restaurant to run, but that dream was financially unrealistic for the young twosome. Mike worked in a sales position where he learned about pressure washers and was granted the opportunity to become a distributor. In fact, he had the first Landa distributorship in the U.S. The Whitneys took the opportunity and started selling and servicing pressure washers from their home in Huntington Beach. Dana took care of the administration and financials and Mike oversaw the sales and service.
"Live so that when your children think of fairness, caring, and integrity, they think of you."

~Jackson Brown, Jr., The author of Life's Little Instruction Book
When Dana grew tired of tripping over pressure washers in their home, she insisted they make the transition to a commercial property. Moving the business to a building meant considerably more overhead––the rent on the shop was twice the price of the mortgage on their home. But the business grew, and in 1989 they were evicted for the ironic reason of having too many customers! There simply wasn't enough parking to accommodate their success.
Within a few days, PSi moved to their current location in Westminster, California and haven't looked back.
It's been a true family affair.
Grandma Mabel worked at the company for 15 years until she died at the age of 76. The couple's elder child, Brandon, started learning the business in 1987 and took over as owner in 2013. Dana retired, but Mike is an active PSi employee still enjoying repairing their customers' equipment and supporting the PSi team. Brandon is married with two teenage children of his own. His son has inherited the mechanical gene and works along his dad's side on the weekends, just like Brandon did.
Mike and Dana's daughter Lisa also worked at PSi over the years as both an employee and a human resources consultant. When Lisa got married, her husband didn't just become part of the family, he soon became a member of the PSi team. Rob joined Mike's aid when the company needed service technicians, just as Brandon did fifteen years earlier.
Now in the hands of the second generation, the company continues to hold integrity as the highest tenet of its business, and there is no plan to change that any time soon.
PSi is the number one dealership of pressure washers in Southern California. They sell and service many lines of industrial cleaning equipment, accessories, detergents, as well as deionized water and other vehicle washing supplies. They are just off the 22 freeway at 7200 Garden Grove Boulevard, Westminster, CA 92683. 800-757-5222 or 714-895-6694.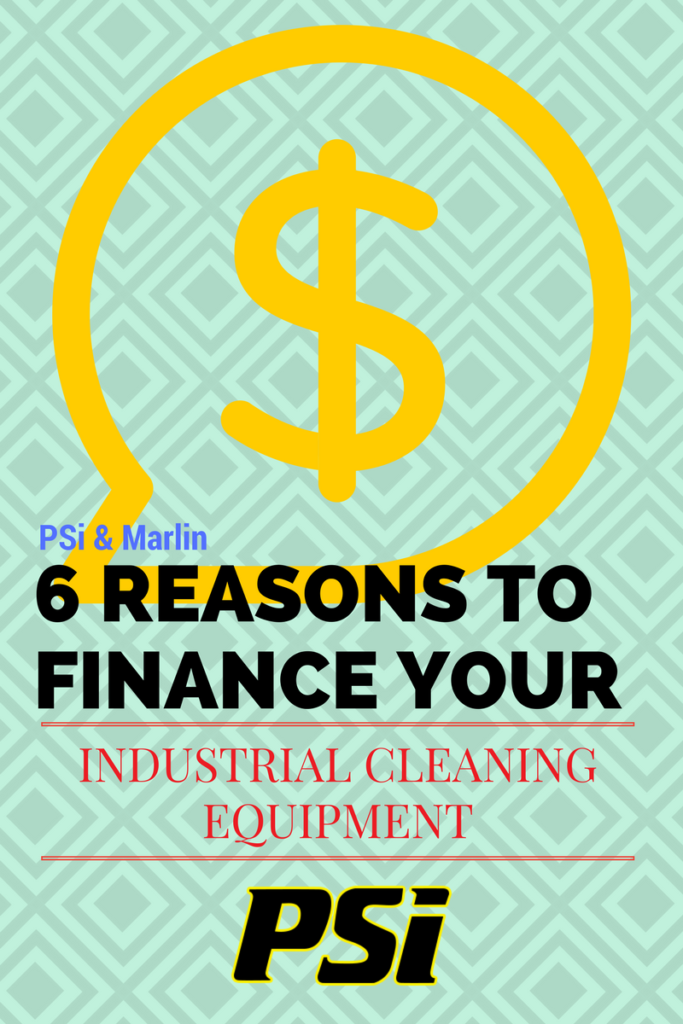 PSi knows firsthand how hard it can be to get started in business. PSi is a family-owned and operated company, established in 1980. We are constantly improving the ways we help our customers. We are excited to feature our relationship with Marlin Finance.
Financing Your Equipment From PSi Has Never Been Easier!
We work closely with Marlin to help our customers establish their businesses quickly. Marlin provides credit programs to small businesses nationwide and has a philosophy of helping people that aligns well with PSi's value for customer service.
What are the benefits of financing your equipment?
1. 100% Financing:
Many aspiring independent business owners delay their pursuit of the American Dream of starting a company due to one common factor—not enough capital to start. If you have been able to scrap and save to buy equipment outright, then once you do that, you might be cash poor until revenue starts coming in. With this 100% financing program, you can establish your business very quickly so you can start earning, without a hefty down payment.
2. Flexibility:
If you need to add equipment to your loan, PSi and Marlin allow you to do that at any point throughout the life of the term. Not only that, you can lease any piece of equipment that PSi sells through Marlin.
3. Quick Approval:
After completing the finance application, Marlin will have an answer to you in as little as two hours. You can become a business owner in less time than it takes to watch an average major league baseball game.
4. Based On Your Budget:
Your monthly payment does not affect your bank or credit lines. Most banks and credit card companies will reduce your existing available credit lines with every purchase via a credit card or loan.
5. Operating With the Best Equipment:
Financing makes enhancing current equipment or upgrading to new equipment efficient and available at any time for our customers. You can upgrade your equipment as technology improves and your company's needs change.
6. Reduces Taxes:
Unlike loan payments, lease payments may be deductible. Please consult your tax adviser to determine if your lease payments are deductible. It is possible that your tax benefit is greater than your lease payments.
Don't delay! Complete the finance application available here on PSi's website.
Linda Spring On It! Don't miss the Spring Sales Event happening NOW at PSi in Orange County.
Before you choose a pressure washer that's perfect for your needs, ask yourself these questions from PSi to help narrow down your selection.
1. Does your pressure washer need to be portable or stationary?
This is the most basic question of all. Consider whether you will you be taking it from location to location as part of a car washing business or janitorial service, or using it in one location with hoses running from it, as in a food processing plant or a wash bay. The need for wheels is something else to consider and will affect the price.
2. What kind of power source: gas or electric? If electric, what voltage do you have?
This is extremely important! Gas is more economical, but has to be used outside mounted on a truck or a van. Gas engines are noisy, so if you intend to use this in or near a residential neighborhood, you might want to take that into consideration. Electricity is for inside where a gas engine cannot be used.
3. Hot or cold water pressure washer? 
This question will be determined by where you will be using it and what you will be cleaning. Hot water cleans much faster if you are removing grease, food byproducts, or graffiti. Hot water works great as a disinfectant as it can reach 190 degrees Fahrenheit and kill most bacteria. Cold water is for cleaning general dirt and grime, and used for rinsing cars, trucks, vans and other vehicles.
If you need hot water, then you need to consider what will be powering the burner system. The options are: electricity, propane, natural gas, diesel fuel and here are some general guidelines. Please check any city regulations where you will be using your equipment.
Diesel has to be used outside, because of the emissions.
Propane is good for some portable machines. Propane is dangerous and expensive, but it does burn clean and is a favorite by clean air proponents.
If it's inside a building, natural gas-fired pressure washer is the most ideal.

4. How many hours of operation will this unit be used per day and per week?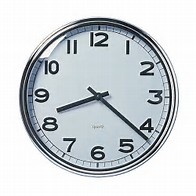 Belt driven units, which use belts and pulleys between the motor source and pump are more industrial and more efficient than direct driven models which bolt the pump directly to power source and run much faster.
If you are in the market to purchase a pressure washer, come by PSi today to see all the models and options discussed above. We are conveniently located in the City of Westminster, just off the 22 freeway. PSi is happy to treat you to a demonstration of any machine at a place and time that is convenient for you.
LANDA's MHC Series – Self-Contained, Gasoline-Powered, Diesel-Heated, Hot Water Pressure Washer
1. Built to last:
This machine has a heavy duty LANDA pump and an energy-efficient 12-volt burner to the single-piece, welded steel frame and legendary LANDA heating coil. The LANDA MHC is long-lasting.
2. Safe to use: 
The LANDA MHC has many safety features. It meets ETL certification to the rigid UL-1776 safety standards, and sports an adjustable thermostat, rupture disk, wheel brake, 24‑inch hose guard.
3. Easy to operate:
The LANDA MHC is an operator's dream! It has a variable pressure wand, downstream detergent injection, quick couple nozzles. It has adjustable thermostat and a digital hour/tachometer that provides service reminders.
4. Extra Stable:
Stability is essential for a portable washer like this.  With its one-piece fully-welded 11/4-inch steel tube frame, 13-inch tubed all-terrain tires and engine vibration mounts, the LANDA MHC is rock solid.
Contact PSi if you'd like to see a demonstration of this machine. Call 800-757-5222 or 714-895-6694.
PSi is Orange County's leading LANDA dealer –
"We Sell the Best! We Service the Rest!"
Making a purchase of any industrial strength cleaning equipment can make anyone feel the pressure of making sure to buy the right thing. That is why choosing PSi the obvious choice. PSi makes your purchase painless, and provides ongoing service and support to make your equipment run smoothly for a long time.
What Makes PSi the Best for Industrial Strength Cleaning Equipment?
PSi is the largest Southern California dealer of top of the line industrial strength cleaning equipment. We have been in business for 30 years!
Largest Inventory of Pressure Washers in Orange County
Factory trained Certified Master Technicians On Staff
Repairs Done at Our Location or Yours
Over 30 Years of Experience in the Industry
Authorized Landa Dealer
Authorized warranty repair center for many brands
We feature an extensive selection of industry leading brands of pressure washers, aqueous parts washers, steam cleaners, vacuums, chemicals and parts. We custom design pressure washer trailers, water recycling systems and closed loop wash racks. Our factory-trained service technicians will perform all repairs at our location or yours, as well as offer you options such as routine preventive maintenance agreements and a chemical tote program.
PSi Products – A Great Reputation
Current customers who will agree with you: The Honda Center, The Staples Center, Northrop Grumman Corporation, Mile Square Golf Course, Pelican Hill Golf Club, Coto de Caza Golf and Racquet Club, Mercedes Benz Foothill Ranch, Tesla Motors, ABM Janitorial Services and many more. With one 30 years experience, we have customers of all sizes in many different industries and are a trusted warranty center for many leading brands.
Call Today!
We serve all of Orange County and Los Angeles County and surrounding areas: call us today and we will prove to you why we have earned a very positive reputation in our industry. 800.757.5222 or 714.895.6694